Reefer Repair Services: Keep Your Refrigerated Units Running Smoothly
Reefer repair services are essential for maintaining the efficiency and reliability of refrigeration units in the transportation industry. These services cater to the specific needs of customers who own or operate refrigerated units, such as Thermo King and Carrier. By providing professional, timely, and cost-effective solutions, reefer repair service providers play a crucial role in preventing the spoilage of temperature-sensitive goods during transport.
Professionally trained service technicians are the backbone of reefer repair services. These skilled individuals have in-depth knowledge of refrigeration systems, components, and software, enabling them to diagnose and fix problems efficiently. Technicians are often equipped with advanced diagnostic tools to accurately identify issues, resulting in reduced downtime for the fleet operators.
Reefer repair service providers typically maintain a vast dealer network to ensure a timely response and proximity to customers. This helps minimize the time taken to reach a broken-down reefer and commence repairs. The network usually covers a wide geographical area, making it easier for fleets and owner-operators to find reliable repair solutions within a short distance of their breakdown location.
Maintenance of reefer units is of utmost importance, and reefer repair service providers often offer preventative maintenance programs to fleet owners. These programs are designed to regularly inspect and service Carrier and Thermo King units, reducing the likelihood of unexpected breakdowns. Regular maintenance checks and services also help extend the lifespan of the refrigeration units and enhance their overall efficiency.
Reefer repair services play a critical role in preserving the cold chain for perishable goods and contribute to the smooth operation of the transportation industry. By investing in comprehensive service solutions, fleet operators can ensure the reliability and efficiency of their refrigeration units and minimize downtime due to unforeseen breakdowns.
Reefer Unit Preventative Maintenance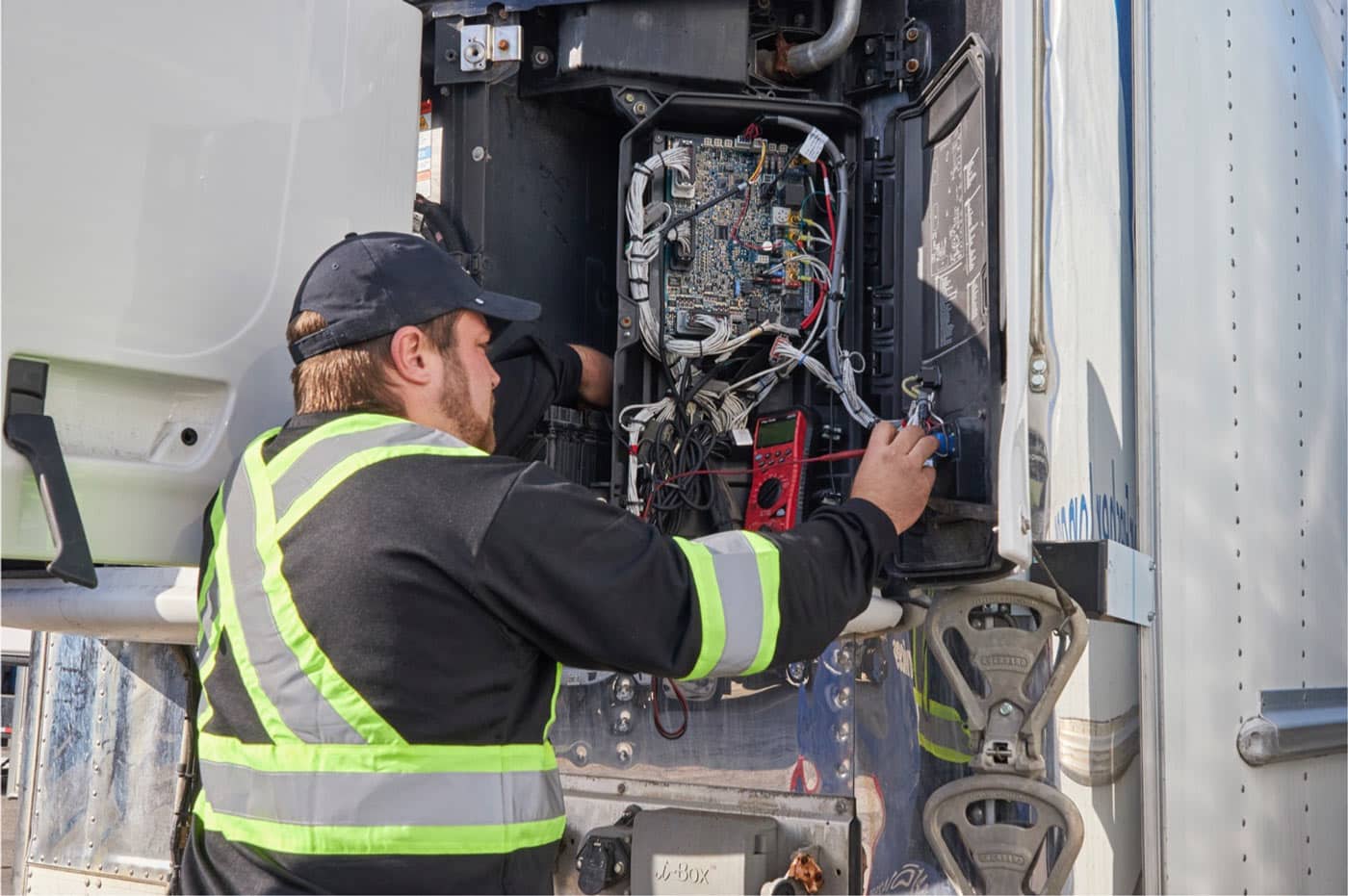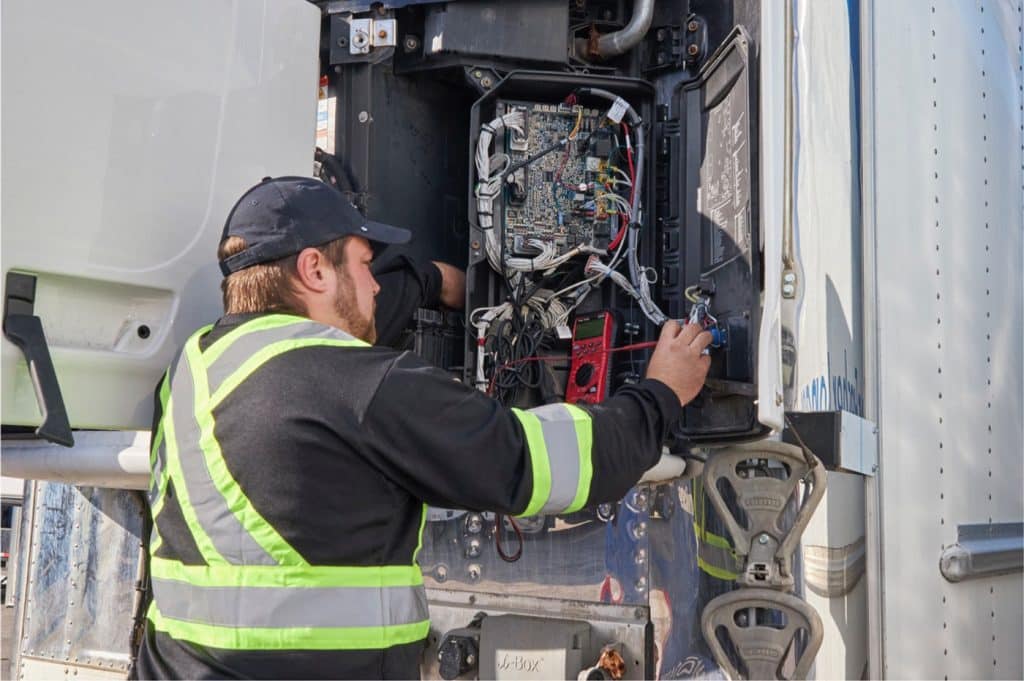 Regular Maintenance
Regular preventative maintenance for reefer units is crucial to ensure the reliable and efficient operation of the equipment. Well-maintained refrigeration systems have a longer lifespan, use less energy, and experience fewer breakdowns, thus saving costs in the long run.
It's important to schedule regular checks for essential components such as compressors, condensers, and evaporators, in order to avoid potential issues before they escalate.
Frame Repair and Maintenance
In addition to reefer unit maintenance, taking care of the truck and trailer frame is also crucial for safe and efficient transportation. Regular frame inspection can help identify signs of rust, wear, or cracks early on, allowing them to be addressed before they become critical. This ensures the structural integrity of the trucks and trailers, ultimately reducing potential accidents and costly repairs.
Mobile Application for Maintenance
Investing in a mobile application for fleet maintenance is an effective way to simplify the monitoring and management of reefer units, truck and trailer repairs, and preventative maintenance needs across the fleet. Mobile apps can help streamline communication, track maintenance schedules, and create real-time electronic reports, resulting in faster resolution of issues, reduced downtime, and increased productivity.
Breakdowns and Repair
Despite being well-maintained, reefer units and transport trucks can still experience unexpected breakdowns. In such instances, professional breakdowns and repair services can provide efficient and timely solutions. Having access to qualified service technicians with the necessary expertise and tools for on-the-spot repairs can minimize downtime and get your equipment back on the road as soon as possible.
Truck and Trailer Repair
To ensure the highest level of efficiency and safety, professional truck and trailer repair services should be employed for both regular maintenance and any necessary repairs. Access to skilled technicians trained in handling various types of trucks and trailers, as well as replacement parts, can greatly extend the equipment's lifespan and reduce the risk of accidents or unexpected failures.
Transport Refrigeration Services
Maintaining transport refrigeration units is critical for companies operating in the cold supply chain. Transport refrigeration services offer preventative maintenance plans tailored to the customer's specific needs, ensuring the optimal performance of the fleet and the preservation of temperature-sensitive cargo throughout the transportation process.
Role of Service Technicians and Training
The skills and expertise of service technicians play a significant role in the effective maintenance of reefer units, trucks, and trailers. Proper training and ongoing support are vital to ensure that technicians can accurately diagnose and repair different types of equipment. Providing them with the necessary tools, technology, and resources empowers technicians to perform their tasks efficiently and maintain a high level of customer satisfaction.
How Much Do Reefer Maintenance Services Cost?
Lastly, affordability is a crucial consideration when choosing preventative maintenance and repair services. Ensure that the service provider offers transparent pricing and customizable maintenance plans that align with your budget and specific needs. Prioritizing affordability without compromising on quality ensures that your fleet remains in optimal condition while keeping operational costs manageable.
Frequently Asked Questions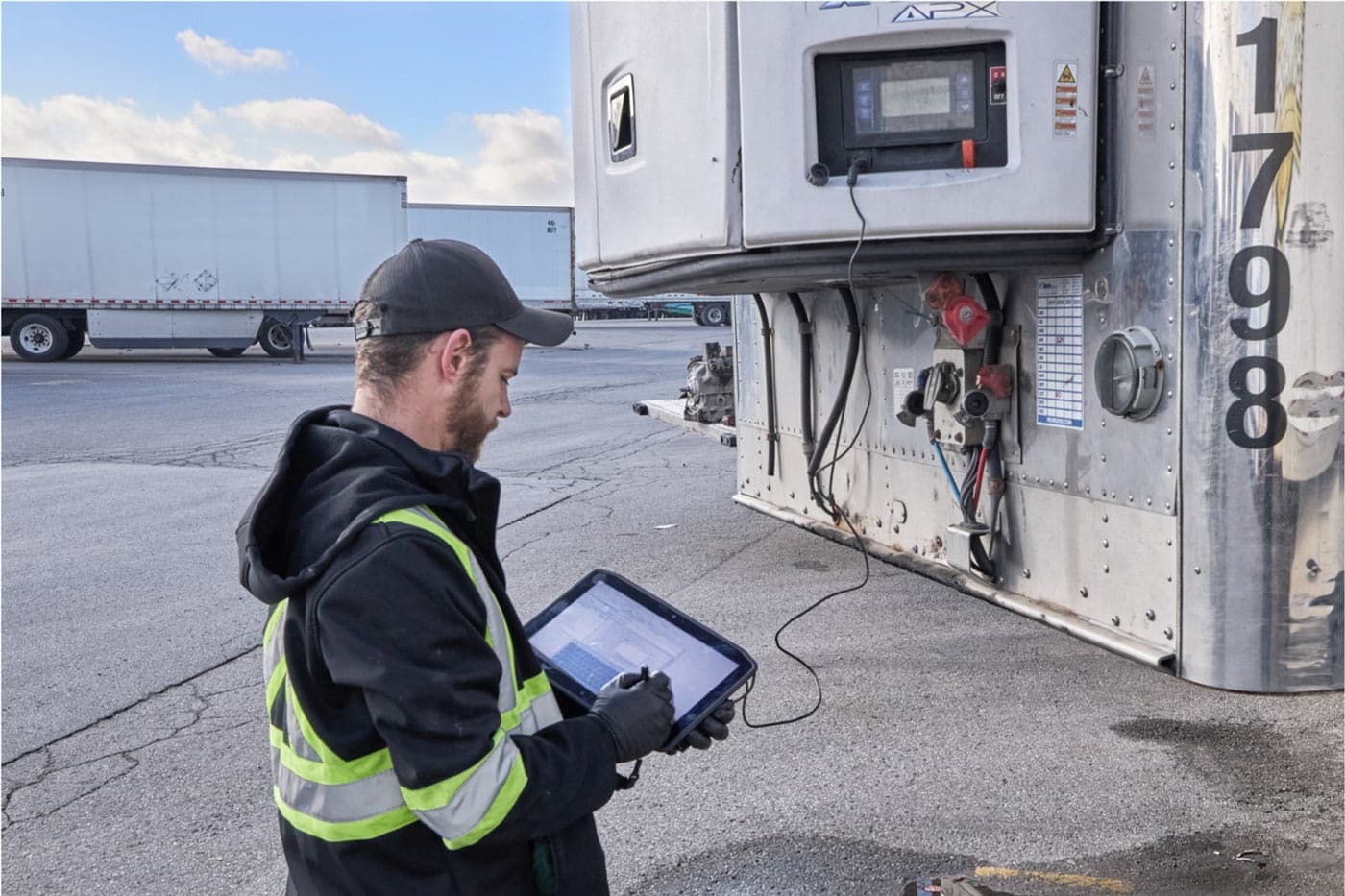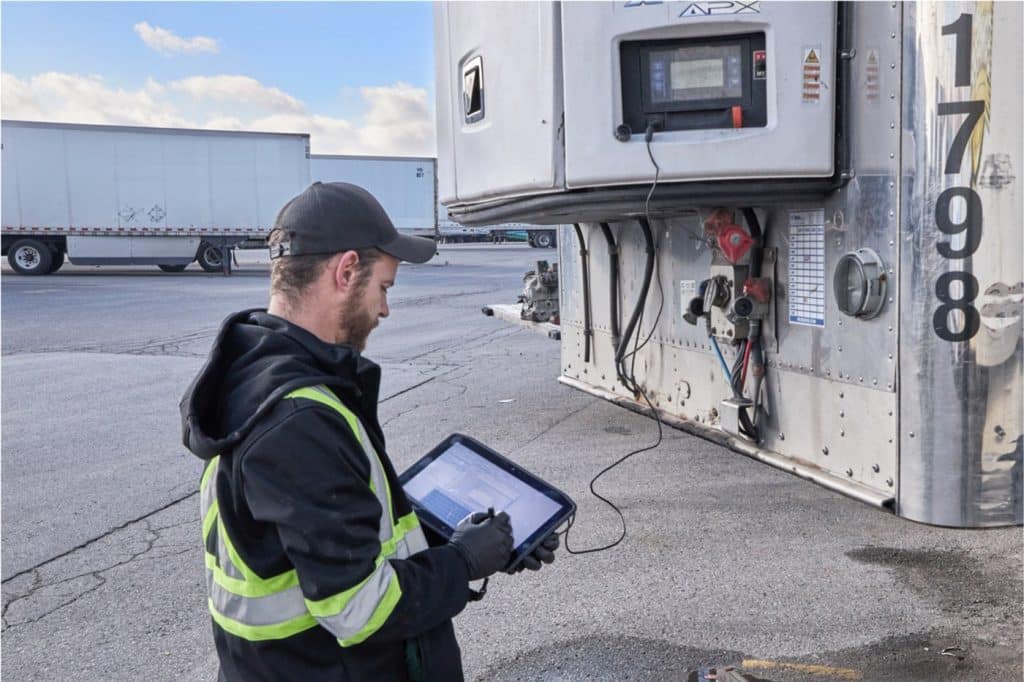 How often should a reefer unit be serviced?
Reefer units should generally be serviced every three to six months, depending on the system's requirements and usage. Regular maintenance can help identify potential issues early and ensure the unit operates efficiently. It's important to consult your unit's manual and follow the manufacturer's recommended service intervals for optimal performance.
What is the typical lifespan of a reefer engine?
A reefer engine can last up to 20,000 operating hours or more with proper maintenance. However, the longevity of the engine depends on factors like usage, environmental conditions, and adherence to routine service schedules. Following the recommended maintenance guidelines can help maximize the lifespan of a reefer engine.
What are common issues with reefer units?
Common issues with reefer units include refrigerant leaks, electrical problems, compressor failure, and insufficient airflow. These issues can prevent the unit from cooling properly and may result in costly repairs if not addressed in a timely manner. Regular maintenance can help prevent many of these problems by ensuring that all components are in good working condition.
Why might a reefer unit not cool properly?
A reefer unit may not cool properly due to various reasons like refrigerant leaks, compressor problems, blocked condenser coils, or faulty sensors. Additionally, poor airflow caused by clogged evaporator or condenser coils can also result in insufficient cooling. If the unit is not cooling as it should, it's important to have it inspected and serviced by a qualified technician.
Where can I find 24-hour reefer repair near me?
To find 24-hour reefer repair services near you, it is best to search online, consult local business directories, or get recommendations from other drivers and fleet managers. Companies like Fleet Repair Solutions offer 24/7 emergency reefer repair services to help minimize downtime and get your unit back in operation quickly.