How Much Do Truck Drivers Make? Average CDL Driver Salary Guide
After decades as a truck driver, I have received countless questions about my occupation. One of the ones I get asked the most is how much I make, or how much it is possible to make.
Truck driving can be a lucrative profession, especially if you stay in it for the long haul (pun intended). In this guide, we are going to explain exactly how much you can potentially earn as a truck driver so you can start thinking about whether this might be the right career for you.
How Much Do Truck Drivers Earn Per Year?
To learn how much truck drivers earn, we are going to turn to the data provided by the US Bureau of Labor Statistics (BLS).
According to the BLS, the median pay for heavy and tractor-trailer truck drivers in 2022 was $49,920 per year, which comes out to $24 per hour.
That is slightly higher than the median wages for all other occupations.
The BLS offers this breakdown by industry:
Truck transportation $52,800
Wholesale trade 49,440
Manufacturing 48,600
Construction 48,590
It is important to know that the earnings potential for truck drivers far exceeds the median pay. Some truck drivers earn more than $300,000 per year.
How are Truck Drivers Paid?
As a truck driver, you will generally be paid per mile you drive. So, the more driving you do, the more money you can potentially earn. But there are also truck driving jobs that pay per hour. This is more common with companies such as UPS or FedEx. The pay-per-mile jobs usually pay more than the pay-per-hour jobs.
You may also receive bonuses from your employer if you meet certain thresholds for your performance, refer new drivers, drive safely, and so on. There are also scenarios where revenue share might form part of your salary. This is particularly likely if you are an owner-operator, rather than a company driver.
Do Truck Drivers Receive Benefits?
Yes, as a truck driver, you can receive benefits through your employer. The exact benefits depend on your employer, but some common ones include medical insurance, paid time off, layover pay and a 401k plan.
When you apply for a job as a driver, it is important to make sure you understand what percentage of your salary is comprised of benefits.
Factors that Affect Truck Driver Wages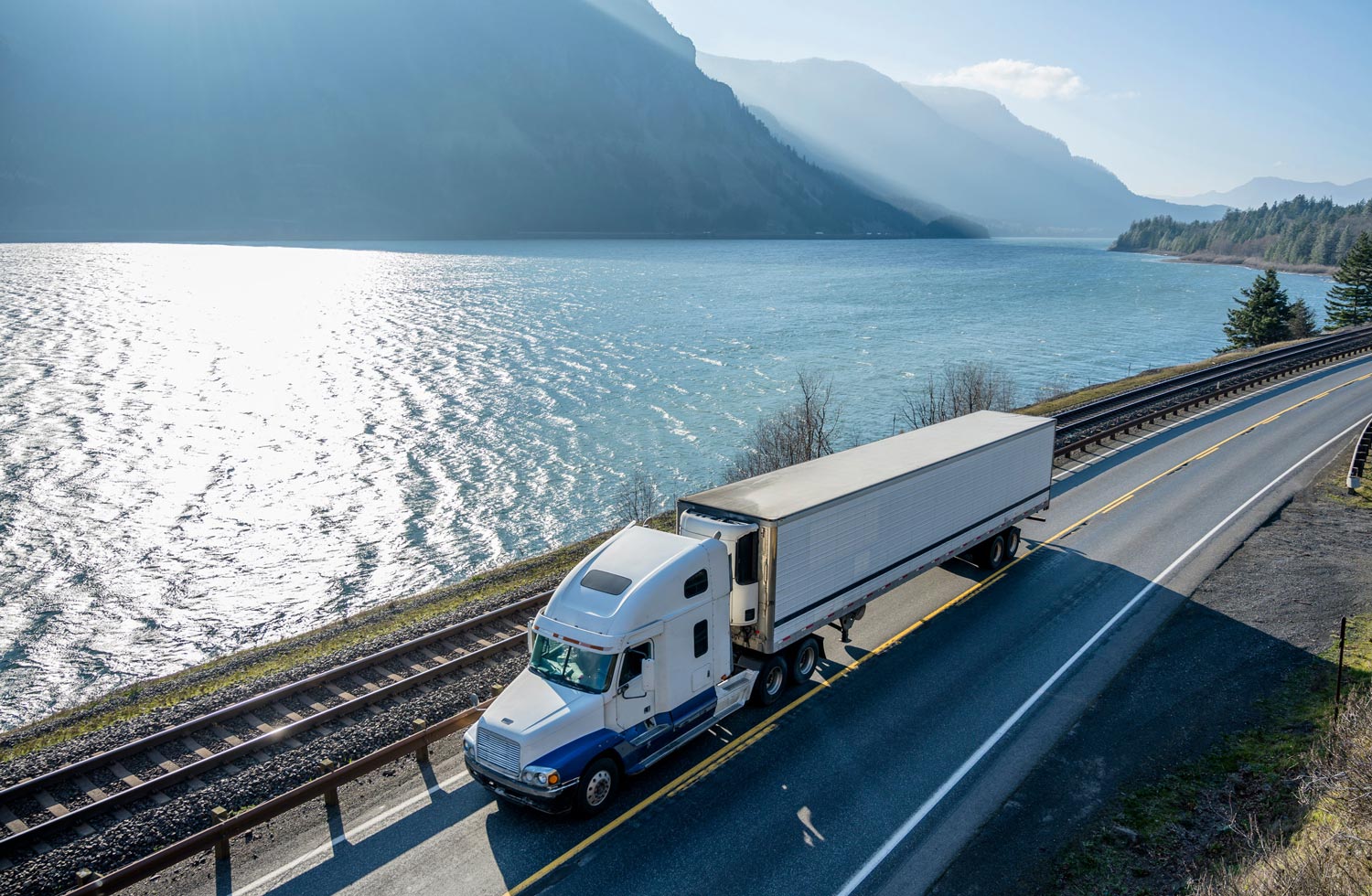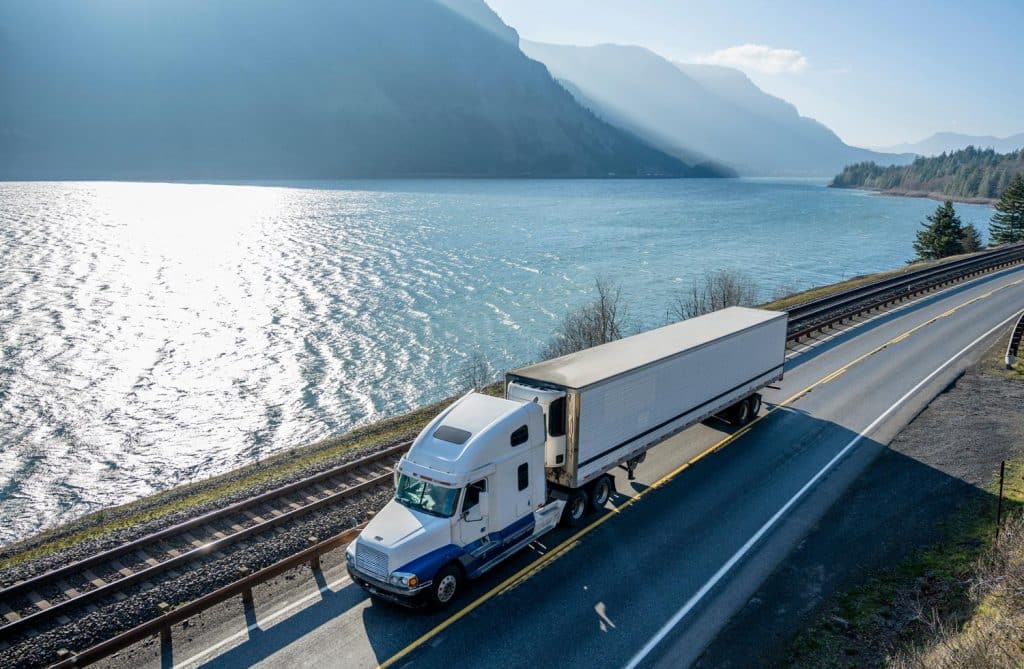 Since there is quite a range of salaries for truck drivers, it is important to know what you can do to maximize your pay. Here are some factors that account for why some truck drivers earn more than others.
How you are paid: As we mentioned before, some truck drivers are paid by the hour, while others are paid by the mile. It is usually best to be paid by the mile, though you might run into some exceptions.
CDL: One of the biggest factors in your pay is whether you hold a Commercial Driver's License (CDL). Earning your CDL opens a lot of doors of opportunity that you would not be able to step through without one. So, if you do not yet have a CDL, you should look into getting your license.
Certifications: As a truck driver, you can study for and earn certain certifications. These may help you to get into specialized roles that offer higher salaries. For instance, you could try to earn a hazmat certification so you can haul hazardous materials.
Type of vehicle you drive: Driving some types of vehicles can pay you more than driving others. One great example is driving liquids in a tanker.
Type of driving you do: Are you trying to find a job that will let you just haul deliveries around in your local region, or are you up for making long distance hauls across state lines, perhaps even across the entire country? The highest salaries are usually reserved for drivers making hauls across vast distances.
Industry: Truck driver pay is contingent in part on the industry in which you are driving. If you drive in the wholesale trade industry, for instance, you might make more (on average) than you would driving in the manufacturing industry.
Region: Drivers in some regions may make substantially more than those in others. We will share some charts with you later on in this post to help you identify the areas where you can earn the most as a driver.
The size of the company: If you want higher pay as a driver, it often is a good idea to sign on with a larger company. For example, the Walmart truck driver salary is $87,013 per year on average. It starts out at $51,000 at the low end and ranges as high as $155,000. Just keep in mind that larger companies have their downsides. They may take a less personal approach, and they might also be more disorganized since there are so many more moving pieces in play.
Tax status: Whether you are an employee or a contractor can make a difference in how high your taxes are each year, which in turn will have an impact on your net pay.
Your experience: The longer you drive, the more of a track record you have showing that you are safe and efficient. Employers may be more willing to trust you, so your in-demand status means you can negotiate for higher pay than you would be able to as a new truck driver. You also can build up seniority with a single employer if you stick around long enough, which might earn you raises and bonuses.
Safety: As a company driver, your performance and habits will be closely monitored. If you drive safely on a consistent basis, your employer is more likely to pay you well, and might offer you bonuses to reward your continuous commitment to safe driving.
Efficiency: Being successful when hauling freight largely comes down to being efficient. Your goal is to reach your destination to unload what you are hauling as quickly as possible without compromising on safety. If you are good at shaving off time, then you may earn more. Being fuel-efficient helps as well.
Role: What role you play in a company makes a huge difference in your potential earnings. What you can earn as an owner-operator far surpasses what you can earn as a driver working for another company.
Expenses: Especially for owner-operators, minimizing your expenses is important for maximizing your salary. The less you spend on everything from fuel to insurance, the more money you will be able to keep in your wallet.
Take some time to think about what role you want and what types of vehicles and driving interest you. By taking the time to plan ahead, you can work toward a high salary as a truck driver.
Truck Driver Starting Pay
You are probably wondering how much money you can earn when you are just starting out on your career. Let's see what the BLS has to say.
The BLS states, "The lowest 10 percent earned less than $35,300, and the highest 10 percent earned more than $75,220."
As a new driver, you might be in that lowest 10%. If so, you may not be earning a whole lot. Though with the high turnover in the industry, we are guessing that many new drivers actually are not in that bottom 10%.
Take a look at some entry level job postings in your area. I would not be surprised if you see some postings that pay quite a bit more than $35,300.
If you want to maximize your starting earnings, a CDL and certification can help, as can choosing a region in which to work where drivers are paid well.
What are the Highest Paying Truck Driver Jobs?
According to ZipRecruiter, these are the highest paying jobs for truck drivers:
Owner operator truck driver: $125,000-$350,500 per year
Flatbed owner operator: $350,000-$350,000 per year
Local owner operator truck driver: $180,000-$350,000 per year
OTR owner operator truck driver: $300,000-$350,000 per year
Regional owner operator truck driver: $200,000-$318,000 per year
Line haul owner operator: $57,500-$250,000 per year
Team truck driver: $59,500-$175,000 per year
Box truck owner operator: $60,000-$172,000 per year
Crude oil driver: $93,500-$127,000 per year
Lease purchase truck driver: $105,000-$125,000 per year
Hazmat tanker driver: $58,000-$110,000 per year
CDL dedicated truck driver: $69,000-$100,000 per year
Water hauler: $60,000-$100,000 per year
Regional CDL driver: $86,500-$97,000 per year
OTR truck driver: $62,500-$93,500 per year
Lease purchase driver: $90,000-$90,000 per year
CDL driver: $49,500-$90,000 per year
Class A truck driver: $60,000-$88,000 per year
Line haul truck driver: $57,500-$88,000 per year
CDL truck driver: $54,000-$86,500 per year
Hazmat CDL driver: $54,000-$86,500 per year
Solo truck driver: $78,000-$84,500 per year
Long haul truck driver: $45,000-$83,000 per year
Truck driver: $39,500-$83,000 per year
CDL flatbed truck driver: $50,000-$76,500 per year
As you can see, many of the highest-paying opportunities are for owner-operators. But with any of the jobs listed here, you can potentially make more than the median pay for truck drivers.
Some other truck driver jobs that pay well include trainer, dedicated driver, oversized load driver, intermodal driver, and ice road trucker. Keep in mind you may need to work your way up to some of these. Ice trucking is not for beginners.
Where Do Truck Drivers Earn the Most?
Now you have an idea which jobs may be most profitable. But where should you work if you want to earn a high salary?
The BLS provides some informalion on salaries for truck drivers by state. In 2019, these were the to-paying states:
Top paying States for this occupation:
While some of these states are on the coast, others are in the middle of the country.
ZipRecruiter provides data on truck driver salaries by location.
Here are the cities where working as a truck driver pays the most:
| | | | | |
| --- | --- | --- | --- | --- |
| City | Annual Salary | Monthly Pay | Weekly Pay | Hourly Wage |
| Soledad, CA | $107,984 | $8,998 | $2,076 | $51.92 |
| San Jose, CA | $79,571 | $6,630 | $1,530 | $38.26 |
| Oakland, CA | $78,483 | $6,540 | $1,509 | $37.73 |
| Nantucket, MA | $77,537 | $6,461 | $1,491 | $37.28 |
| Alameda, CA | $77,147 | $6,428 | $1,483 | $37.09 |
| Norwood, MA | $77,100 | $6,425 | $1,482 | $37.07 |
| Antioch, CA | $76,905 | $6,408 | $1,478 | $36.97 |
| San Francisco Bay Area, CA | $76,544 | $6,378 | $1,472 | $36.80 |
| Lebanon, NH | $76,481 | $6,373 | $1,470 | $36.77 |
| New York, NY | $76,245 | $6,353 | $1,466 | $36.66 |
You can see clearly that the highest-paid opportunities for truck drivers are centered around the West and East Coasts.
The BLS provides a similar chart that lists some different metropolitan areas, some of which are located in central states like Illinois and North Dakota.
Here is the chart:
| | | | | | |
| --- | --- | --- | --- | --- | --- |
| Metropolitan area | Employment (1) | Employment per thousand jobs | Location quotient (9) | Hourly mean wage | Annual mean wage (2) |
| Barnstable Town, MA | 860 | 8.24 | 0.65 | $30.14 | $62,680 |
| Lewiston, ID-WA | 620 | 23.54 | 1.86 | $29.45 | $61,260 |
| Anchorage, AK | 1,300 | 7.43 | 0.59 | $29.40 | $61,160 |
| Fairbanks, AK | 570 | 17.07 | 1.35 | $29.24 | $60,820 |
| Bismarck, ND | 1,050 | 14.84 | 1.17 | $28.20 | $58,650 |
| Cheyenne, WY | 1,130 | 24.39 | 1.93 | $27.86 | $57,940 |
| La Crosse-Onalaska, WI-MN | 1,690 | 22.10 | 1.75 | $27.64 | $57,500 |
| Enid, OK | 660 | 26.84 | 2.12 | $27.38 | $56,940 |
| Santa Rosa, CA | 1,540 | 7.43 | 0.59 | $26.74 | $55,620 |
| Danville, IL | 710 | 26.76 | 2.12 | $26.45 | $55,010 |
The BLS also offers data on the highest paying non-metropolitan regions for truck drivers:
Ready To Launch Your Career as a Truck Driver?
The median pay for truck drivers is $49,920 per year, but you now know that you can earn more than $300,000 with some of the highest paying truck driver jobs.
If you are ready to earn a high salary while experiencing the adventure of life on the road, it is time to embark on your career as a truck driver. Keep exploring our site to learn more about how to become a truck driver so you can take the next steps.