Recruiting New Truck Drivers 101
When someone mentions the term "Recruiting," most folks wouldn't associate marketing with it. Moreover, most people see the world of marketing and advertising as an annoying practice lacking any sense of boundaries. In the end though, marketing plays a vital role in selling products, promoting services, and even attracting professional drivers to the trucking industry.
Recruiting and Marketing to professional drivers- What's the difference?
While a truck driver is far from a new brand of cereal, some aspects of marketing remain constant. This is particularly true for trucking companies seeking to recruit new truck drivers. The problem is that marketing can be a meticulous and complex endeavor, full of different tactics and approaches.
In fact, I have outlined a few basic marketing practices that can help attract and retain drivers, if done right that is.
Who are you recruiting?
That may seem like a simple question since this post is about recruiting truck drivers. More often than not though, many marketing campaigns miss their marks. In other words, a successful marketing campaign needs to remain focused on a target audience, which in this case is truck drivers and those desiring to be truck drivers
Now that we know we're targeting the truck-driving demographic, we can use that to create marketing material that speaks directly to that particular group. Marketing material can be anything from blog posts and articles, to classified ads, to social media advertising, and even promotional products.
Be truthful
New Drivers– This is where a problem has been and it continues to be when trying to attract and retain professional truck drivers, especially new people to the industry.
It has been the practice of the trucking industry, when recruiting newcomers to the industry, to be less than completely truthful.
The problem is, you can't use the same marketing approach as one would use to sell a box of sugary cereal to kids (or their parents), misleading them into thinking "it's good for you".
Using this approach, they (drivers) may try it, but they're not going to stay.
The Trucking Marketing Hurdle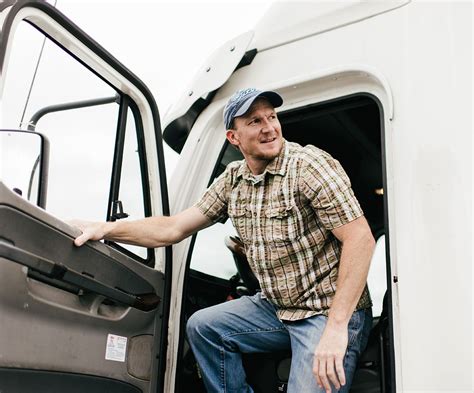 Attracting people to the trucking industry and then retaining those who you convinced to enter in the first place.
For new people coming in, you MUST explain the lifestyle, it's not easy an easy job. It may however attract and fit a specific mindset of many. Find those people.
You must also, at some point, explain that upon graduating, you will have to go to a "starter company", a company which will finish your training, These companies are self-insured which will allow them to bypass the 2-3 year driving experience required by most carrier insurance companies. This also means they will be driving OTR and will be away from home for extended periods of time. In other words, "No, you most likely will not get a local driving job upon graduating CDl school" And "No" unless things change, you are not going to make 60K your first year.
The career of truck driving is for a specific group of individuals, it is not for everyone. The challenge of the recruiter, or "marketer" if you will, is to tap into the market of those personality characteristics that will be best suited for the profession… and then pay them well ( which is another topic)
You want to attract more people into trucking? Do a scientific study and understand what type of people would be most attracted to the lifestyle of the trucking industry, then create your ad copy highlighting the benefits which appeal to that specific group…. and then reach those specific people.
Veteran drivers are more savvy to the inflated promises in many of the hiring ads, almost to the point of sometimes being overly cynical, but can you blame them?
The advantage is, they already know the lifestyle and what to expect. The challenge is different with this group, however honesty of job description, realistic wages, benefits, treatment, and home time remains crucial if you want to retain these drivers.

Simply put, be honest and you will eliminate the problem of "trucker job hopping"
Be specific…
There are many types of drivers including (but not limited too) over-the-road and long-haul, owner-operator, team, hazardous materials, certification-specific, etc… If you're recruiting for a firm that employs a diverse array of drivers, then this doesn't necessarily apply.
For firms that are looking for a specific type of truck driver, the marketing campaign may need to be adjusted to target only a specific type. After narrowing down the search, you can now begin focusing solely on the habits and trend of a particular niche. To do this, you need to focus on how this type of driver might encounter certain media as this will tell you which type of advertising—traditional, online, etc.—to use.
Online and Offline Marketing
In a nutshell, this is where you put your marketing to work. There are all kinds of innovative marketing techniques being used, but for the most part, marketing can be divided into two main categories—online and offline.
Offline marketing includes physical advertising mediums such as flyers and job postings, as well as promotional items like personalized luggage identifiers, trucker's hats, and squeeze balls. Online marketing really only took shape two decades ago when the Internet began to take shape. As the name suggests, online marketing takes place virtually by utilizing blogs, websites, and social media.
While traditional offline marketing is antiquated to say the least, it has stood the test of time, proving to be a tried-and-true tactic. Online marketing has one distinct advantage though. Instead of being limited to a tangible area as with offline marketing, online marketing is broadcasted to potentially millions of web users across the globe.
In either case, the key to successful marketing, in respect to attracting and then retaining professional drivers, is honesty.

That may mean those hiring, will need to change their business model in order to keep their promises.